Paid Demos
Jimbo's…Naturally! offers vendors an easy and effective way to market their products in our 5 stores. Our highly trained demo staff will gladly perform a professional 3-hour active demo within the guidelines of the program described below.
With all paid demos, you will receive:
Three hour actively staffed demo performed by our certified demo team for $150.00/ per store (includes five minutes of set up and five minutes of breakdown time)

The opportunity to perform fifteen minute phone training or in store Demo staff training on your company and the product

Detailed customer and demonstrator feedback and comments

Detailed list of the items sampled and items sold

The opportunity to reach Jimbo's shoppers during prime shopping and promotion times

An enthusiastic and knowledgeable demo team that understands the importance of growing sales in a highly competitive market

A North County San Diego-based demo team with a familiar face for customers in each of our 4 stores
With all paid demos, we will receive:
A demo kit including product signage, ingredient information, and coupons (if available) arriving at least one week prior to the scheduled demo

Free product sent to the store direct. If free product has not arrived at least two days before the demo, we use shelf product and bill the total amount on the final invoice

Fifteen-minute phone training on the scheduled demo item, or an in-store fifteen-minute training session given by a broker or company rep

All demo product and demo kits should be directed to each individual store
Vendor Staffed Demos
Jimbo's…Naturally! also offers scheduled space in our retail locations for our vendors who prefer to use their own demo staff for demonstrations. These spaces are filled at the demo coordinator's discretion and are not set until confirmed by the demo coordinator directly. Please note that space fills up quickly, so we ask that you book at least 30 days in advance. We ask that you and your staff abide by the same rules we require our employees to follow, as you are representing Jimbo's…Naturally! while in our stores. Please read the following carefully:
Outside vendor demos (demos performed by people other than Jimbo's employees) are to check in with the in-store Demo Clerk or MOD upon arrival and are responsible for maintaining a clean and professional demo at all times.

As a professional courtesy and to support the store's daily scheduled demo time slots, we ask that you start and end your demo at the designated time and call the store's MOD if running late.

Demos are to be performed only in the assigned demo areas for each store and must be set up as directed by the in-store Demo Clerk or MOD. Demos must not at any time impede proper customer/employee traffic flow and safety.

Upon arrival, fill in the beginning inventory information on our Jimbo's vendor form and upon conclusion of the demo, complete the form and submit with an authorized signature.

Demo area should be left clear of debris and leftover product on completion of the demo. All signage and décor should be replaced to the original location after the demo.

It is your responsibility to check product stock at least one week in advance. Please ensure the products you're demoing are sufficiently stocked before you begin your demo. If a product sells out during your demo, please stop sampling that particular product.

You are here to sell product in Jimbo's. Please do not demo product Jimbo's does not currently carry or promote any other retailers or websites.

The use of cell phones is not permitted on the sales floor. If you need to use your phone, please excuse yourself from your demo and go outside.

All health regulations should be followed (gloves, trash can, serving items, etc.) and your valid food handler's card should be easily accessible if serving food.

Unprofessionalism, discriminating against other products or competitors, inappropriate language, or leaving the demo station alone for longer than an appropriate break period is prohibited.

Vendors needing time card sign-off must obtain signature from in-store Demo Clerk or MOD (not frontline staff members).
All questions and concerns should be appropriately communicated to the Demo Clerk or MOD. Failure to abide by these rules and the direction of Jimbo's store personnel will result in your removal from the store and possible permanent expulsion from performing any demos in all Jimbo's…Naturally! stores.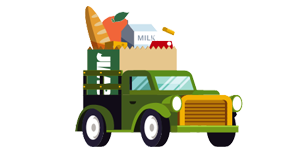 We are now offering contactless curbside pickup.
Order online and pickup from your
preferred Jimbo's location.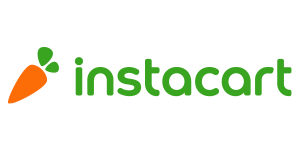 Groceries delivered in as little as one hour!
Get all of your favorite Jimbo's products
delivered straight to your door.
Follow us @jimbosnaturally
And make sure to tag your activity in the Jimbo's community with #JIMBOS